Happiness is when what you think, what you say, and what you do are in harmony – Mahatma Gandhi
Meet Alan, Hark and Natasha of Popwhite: Power of Purple
We saw an opportunity to provide safe and effective process to make teeth bright, whiter and shinier. We found that the available treatment for making teeth white used peroxides and very harmful chemicals, which eat into the enamel and make teeth very weak and sensitive. 
We started the business in 2014, and for the first 4 years, we were busy improving the products and establishing our Popwhite brand.
Now we have 3 excellent products as follows:
For dental professionals, we make Popwhite Prophy Paste which dentists and Dental Hygienist use to clean patients' teeth and our Popwhite products makes teeth shinier, brighter and whiter using all-natural ingredients (No Peroxides or other similar chemicals).
For consumers, we make Popwhite Toothpaste and Oral Rinse products. When consumers use this twice a day, in just two weeks, it makes their teeth 4 shades whiter without any side effects.
Our Ideal Customers
Our customers are really people from all over the world who want to make their teeth whiter and brighter so they can have a beautiful smile. Also, our customers are Dental offices worldwide as our products can be used by them to make patients happy with the use of our Prophy Paste Gel to make their teeth clean and also make it whiter, brighter and shinier.  
Biggest Challenge
This business requires lot of money in Research and Development to develop effective and Quality products. In teeth whitening space, there are many established companies such as Colgate, Crest and other brands with mega size budgets for marketing with large market share. We were able to separate our products and penetrate the market by offering our products with non-harmful ingredients for their regular as well as sensitive teeth.  We invested over $1 Million of our money to develop and market our products.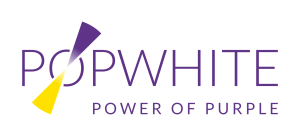 We have been written up in major magazines as wonderful revolutionary product for teeth whitening safely and naturally. We started selling in Amazon and quickly built up $100,000 annual run rate. We contacted Macys and Target and they immediately agreed to add our products on their online marketplace. One major dental distributor agreed to take on our products to distribute to dental offices and that has already reached $100,000 annual run rate. We signed up a distributor to sell our products in Hong Kong and China and have already achieved a sale of over $50,000 in first year of business.
How We Keep Going
We keep building business with highly talented team at Popwhite. We like this business as it is making people happier when they use it, it makes their smile beautiful and worldwide market is in billions of dollars, so it has a great potential to become highly successful and valuable company.
We make our customers happier every day with a beautiful smile.
Community First
We are making all our products in the USA, so we are creating many jobs in the USA. We are also partnering with local universities to help business schools and their students to work with us thereby we are helping them create future business leaders.
In Five Years…
We expect to grow our business to over $10 Million annual run rate from the current annual run rate of $375,000 How will we get there?
Build a strong and dedicated team.
Get investment capital of about $1 Million during 2020 year.
Invest in sales, marketing and product development.
Utilize social media and other means to increase our market size
Attend various exhibitions to exhibit and demonstrate our products.
Sign up many more distributors worldwide to market and sell our products.
We're Inspired By
America is a land of opportunity. There are many highly successful entrepreneurs all across USA who built highly successful companies with hard work, great business ethics and strong teamwork. When we read various success stories, we get inspired to build a company and look forward to having our company become inspiration for others.
Entrepreneurs, Listen Up

Starting a business is hard work and requires dedicated effort. Do not do it alone as it is lonely. Build a strong team and surround yourself with people that you enjoy working with and those who can deliver the results. Be highly organized and have short term and long-term business plans that are realistic and achievable. Seek external capital so you are not hindered by lack of capital to build your business.

Get your story published by going Pro. Join oGoing Pro. Sign Up Now